Tucked in a quiet corner of the bustling Serangoon Garden where you can find Dessert Bowl and Chomp Chomp, we found this quiet spot for a good catch up over dinner.
We were there on a Saturday night and it was almost, completely empty at bout 6/7-ish. Perhaps the crowd would swamp in later into the night for drinks - I don't really know.
Randomly I saw a Guava Smoothie in the menu and decided to try it. For a Guava lover, this is good. So if you're like me, a guava person - give this a shot.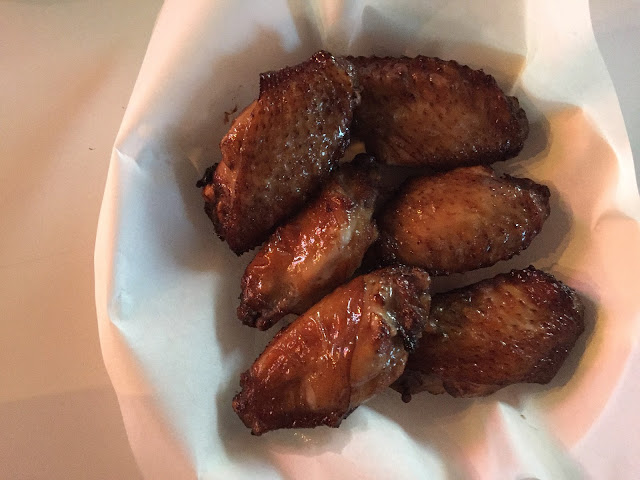 Root beer buffalo wings! You really can taste the root beer. More towards the sweet side.
Seafood Aglio Olio
Spicy Chili Crab pasta that is really - very very spicy. The waitress would pre-warn you beforehand and trust me, it was way too much for me towards the end that I had to give up on it.
Well, it's a place if you're nearby the area you could drop by to try. I wouldn't mind re-visiting only if I'm nearby the area.
***
Address:
28 Maju Ave
Singapore 556698
Reservations:
You can do it online!
6244 5529
Opening hours:
Daily 1100 to 0200